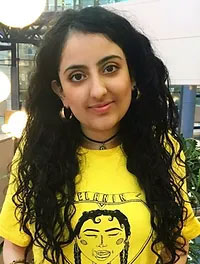 A Curator's Perspective
I really loved seeing how Mahnaz celebrates the link between Birmingham's diversity and its food culture.
Her campaign feels really timely as many complain of a disconnect. When you can shop at a touch of a button or work from home, there's fewer reasons to interact with others on a day-to-day basis. Now our relationships need to be more deliberate with art and activism playing a key part in this.
Pause for Thought
A special event deserves a special keepsake! Like party favours, the tea bags are a wonderful way to remember connecting and community-building during Mahnaz's tea party events.
What would you like to leave an event like this with?
want more? - check out the scrapbook