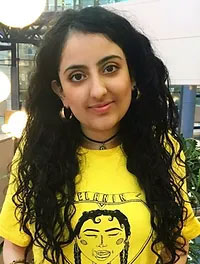 A Curator's Perspective
It sometimes can feel negative to critique efforts of activism but tough conversations are necessary to make real change.
Since Jordan's participation in the Making for Change programme, #BlackLivesMatter has gained momentum. But many criticised false shows of support, particularly during the #BlackOutTuesday initiative, including global organisations like L'Oréal.
But even for everyday people, personal posts were seen as performative activism or 'slactivism'.
Even personally, I find criticism hard at times but know it's important for self-improvement.
Pause for Thought
Making offers a chance to play with turning information into engaging visuals. A great example of visual representation is Birmingham theatre company, Stan's Cafe's 'Of All The People In All The World'. This show used grains of rice to bring statistics to life with one grain, representing one person. How could you apply this to your own activism?
want more? - check out the scrapbook